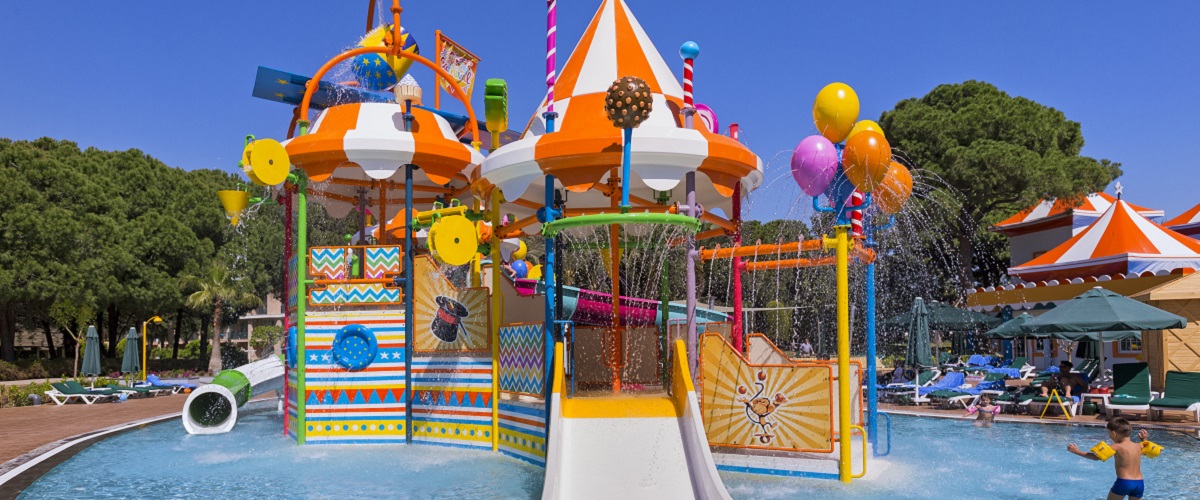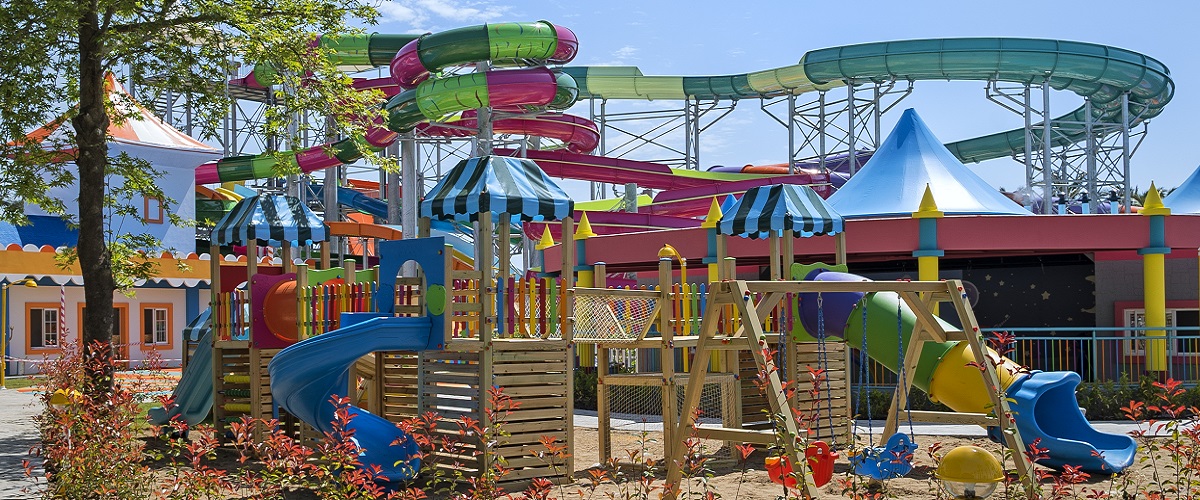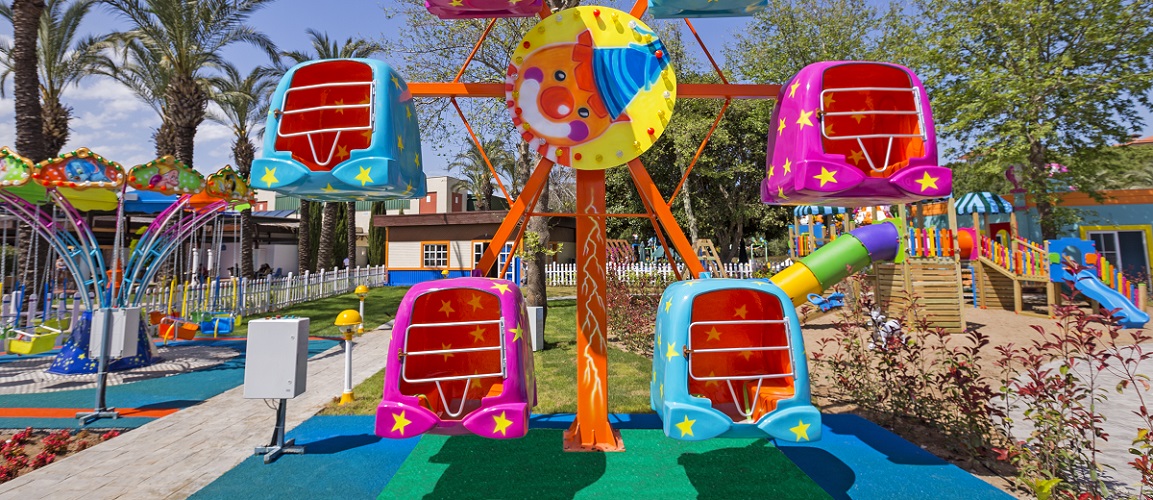 Mini Club | IC HOTELS GREEN PALACE
IC Hotels Green Palace – MINI CLUB – NICO Kids Club
Do you want some peace, some time to spare for yourself while giving your kids a great time at your holiday Welcome to the NICO Kids Club, which is recently and completely renovated for our young guests . It is designed for kids from 0 till 16 years old, based on 4 age groups. With its different facilities , fantastic Aqua Park and Spray Action Pools, Cinema and Playstation rooms , Mini Amphi Theater for daytime & evening show programs for kids , Mini Disco , Luna Park , different themed parties , various activities , sports , games and hand crafts , it is the largest and safest mini club in the area. You can leave your kids , without worrying , to the Club , where our professional Mini Club team will be taking care of them. They will spend the day with them through educative and entertaining activities, living you a space and time to fully experience your holiday. No doubts , your kids will get here an unforgatable and wonderful experience to share with you and their friends back home !
Baby Club Our Baby Club is designed for babies from 0 till 4 years old.The Baby Playroom has a big choice of baby toys and a special baby furniture .Little Kitchen with a kitchenware needed to prepare a baby food . Our sweet sleeping room it is a great space for babies to have a nap during the day with a comfortable space for mothers to breastfeed . Right outside the baby Club we have a beautiful playground with some sand area and wooden activity park. Parents are required to stay with their babies during baby club activities. We provide baby sitting services with a charge.
Mini Club It is the main building in our NICO Kids Club. Mini Club is serving kids of age groups 4 – 8 and 8 -12 . Here you will find Reception and waiting area , Kitchen for kids activities , Soft Play area , Face Painting area, Lego area, activities & handcrafts area , 2 Sinema Rooms and Playstation 4 room ( 2 devices/4 players ).The wide range of activities runs by trained staff and includes art projects, beach activities, pool games , hand crafts , sports and varieties of games .
Teenage Club  is a cool place , specialy designed for our young guests from 12 to 16 years old . There we have Playstation4 room ( 3 devices / 6 players ) and Game Room with different table games , Table Soccer , computer , chill-out area & teenage disco bar.
Our Teen Club entertainers will organize all kinds of sports and games activities , different themed parties and events for our teen guests , to let them meet new friends from different countries and to have an unforgetable time during their holidays in IC Hotels Green Palace
General Services
Working hours: 10:00 – 17:30 20:30 – 23:00
Single Entry-Exit ( electronic lock ) and Security Camera System
Kids Bar (Soft Beverages)
All rooms provided with AirCondition
2 Mini Cinema rooms (Movies in Turkish, English ,German and Russian)
Baby Pool , Aqua Tower & Spray Action Park
Wooden Play garden & Sand area
Choice of different Table Games
Creative Kitchen – Kids Chef Workshop (Pizza – Cookies Making)
Different Workshops, Games and Sports Activities
Luna Park
Mini Amphi Theater with daily show programs for kids – day& evening time
Mini Disco
Photo Shooting area
Enjoy the Sircus play&photo area
2 Playstation4 rooms for totaly 10 players
Computer & Internet
Rest Rooms – boys / girls / handicapped
Soft Play area / Toys room / LEGO area
Face Painting every day