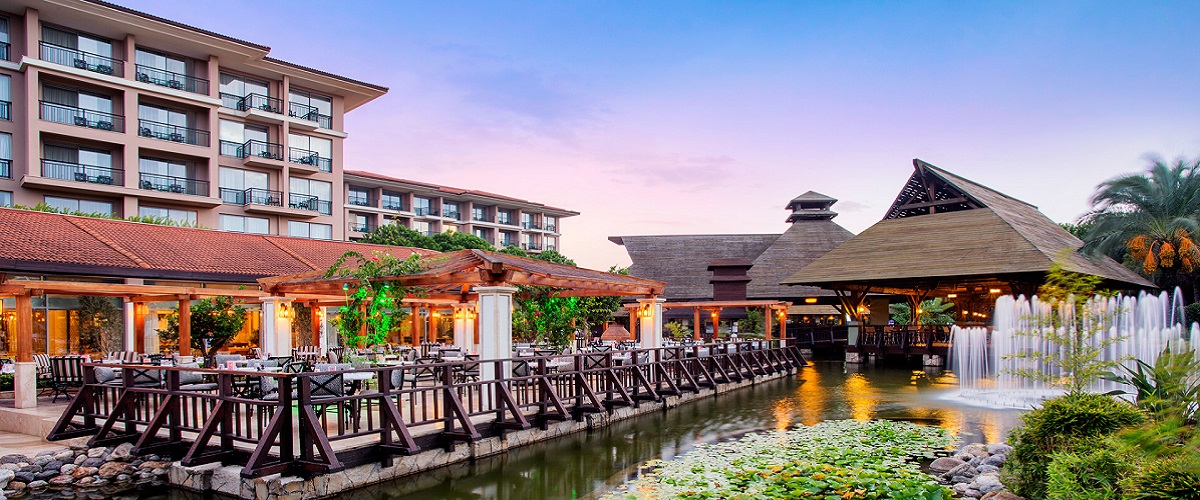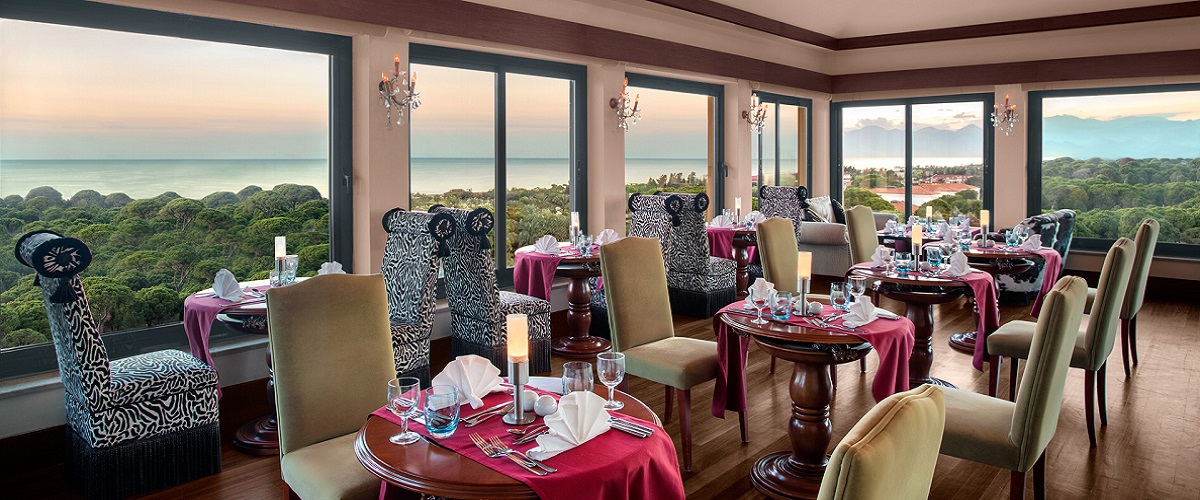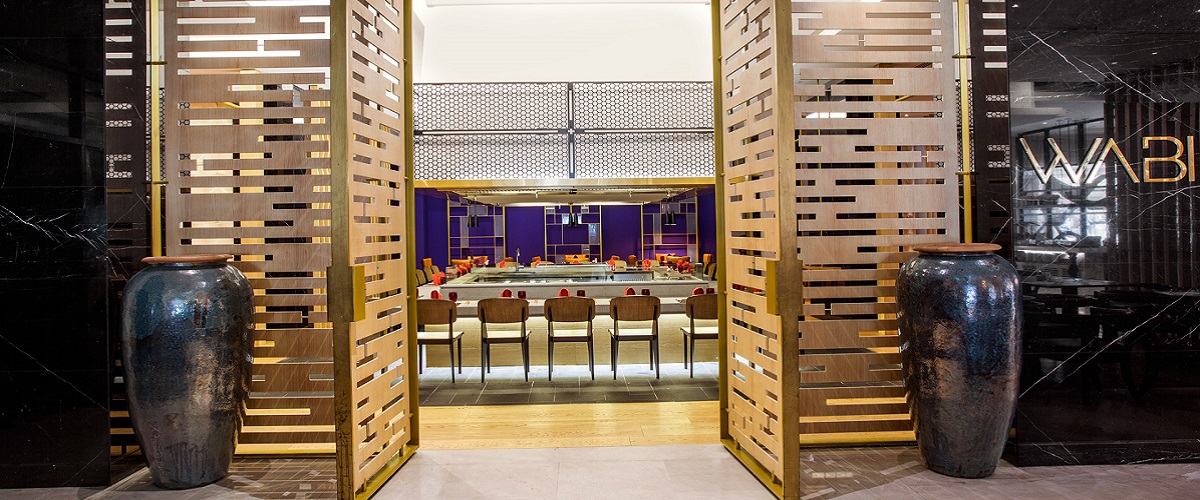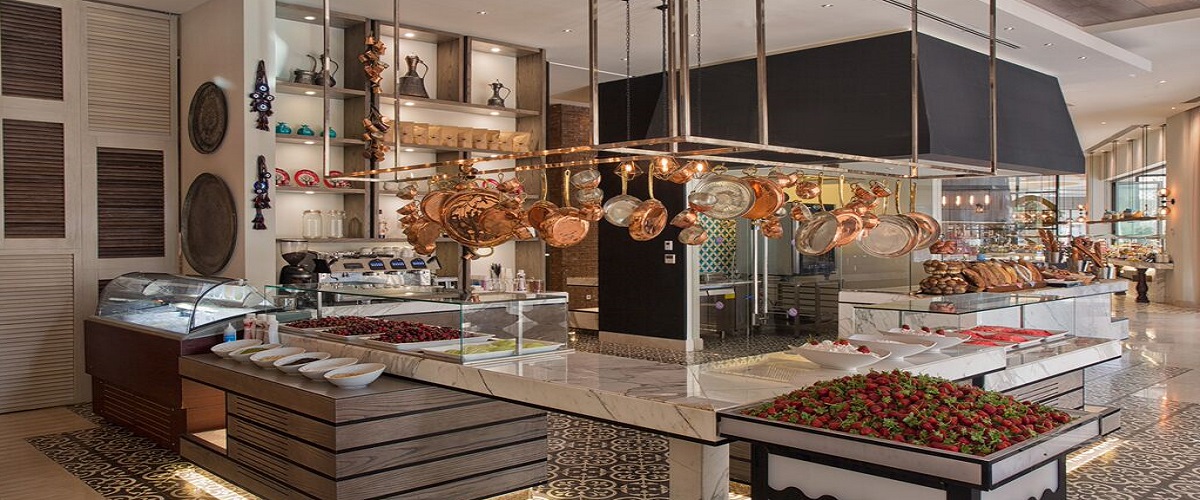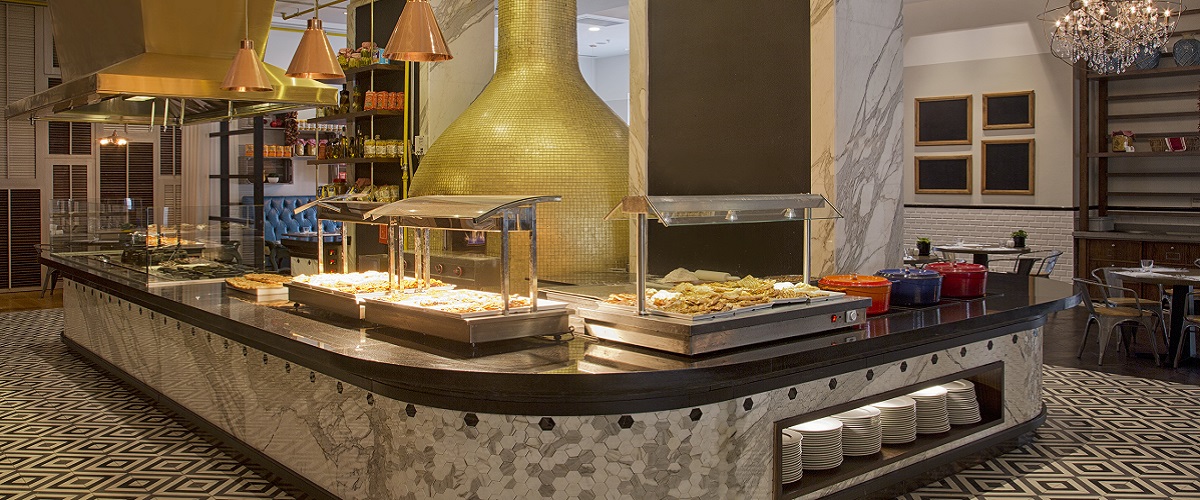 Restaurants | IC HOTELS GREEN PALACE
Sofra Restaurant
Our main restaurant, redesigned by GA Design in 2015, is at your service with its special atmosphere, spacious eating areas and a variety of tasty meal options prepared by our master chefs, vegetarian, diet, and kids buffets . The terrace of main restaurant is placed on the artificial lake.

Sunset Snack Bar
We invite you to enjoy your lunch in our Sunset Snack Bar with its rich snack menu and healthy salads.

Beach Snack
It is a place in the garden of IC Hotels Green Palace with baked potatoes, hot dogs , Turkish pastry and cold sandwiches prepared for you and for your children. (Closed in winter season).

A LA CARTE RESTAURANTS

Wabi Teppanyaki & Sushi Restaurant
A luxurious design, large seats on one side, delicious meals cooked in front of you by our master Teppanyaki and Sushi chefs on the other .

Casa Mexicana Restaurant
Casa Mexicana takes you on a journey to the Mexican cuisine .

Fes Turkish Restaurant
How about tasting the traditional Turkish and Ottoman cuisines with different presentations under a starry sky .

Green Fish Restaurant
Our famous fish restaurant where you can taste unique seafood dishes brought from the generous Mediterranean, fresh, healthy, delicious.

Cavalli Italian Restaurant
Colorful Italian Cuisine, with one of the most beautiful views of Antalya, Cavalli Italian Restaurant is waiting for you every night to create your unforgettable holiday memories.